HELLO CHRISTMAS 2021
Looking forward to Christmas this year with our beautiful Winter Chalets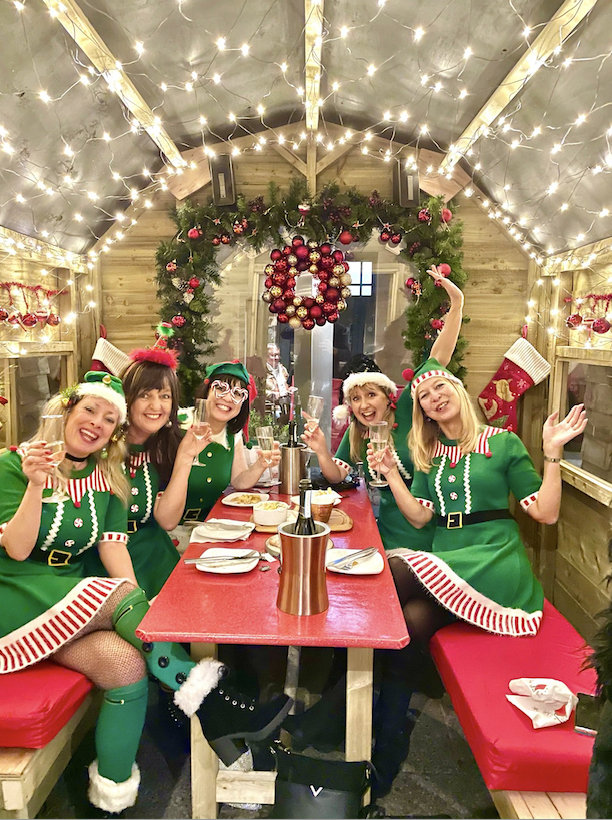 CHRISTMAS CHALET BOOKINGS
Lunch Booking Times

Mon - Sunday
12.00 or 14.00


1 hour 45 minutes' duration
Evening Booking Times

Thursday - Saturday
16.00, 18.00, 18.15, 18.30, 20.00, 20.15, 20.30, 20.45


1 hour 45 minutes' duration
Chalet Bookings
Please visit our book a table page to book your Christmas Chalet and follow the instructions.
Please insure you select a minium of 4 people when booking and select one of the booking times above.
Please ensure you read our full booking terms and conditions at the the bottom of the page.
Private Chalet bookings are for 4 - 6 people.

Each Chalet Booking is for a maximum of 1 hour 45 minutes.

There is a guaranteed minimum spend of £90 per Chalet for all evening

bookings. (There is no Chalet Hire Charge)

All bookings require a £50 deposit to secure your chalet, this will be

deducted from your final bill.

NO SHOWS AND LATE CANCELLATIONS
Booking deposits are non-refundable unless a minimum of 48 hours notice is given by email.

If you are more than 15 minutes late we reserve the right to release your chalet and your deposit will be NOT be Refunded.